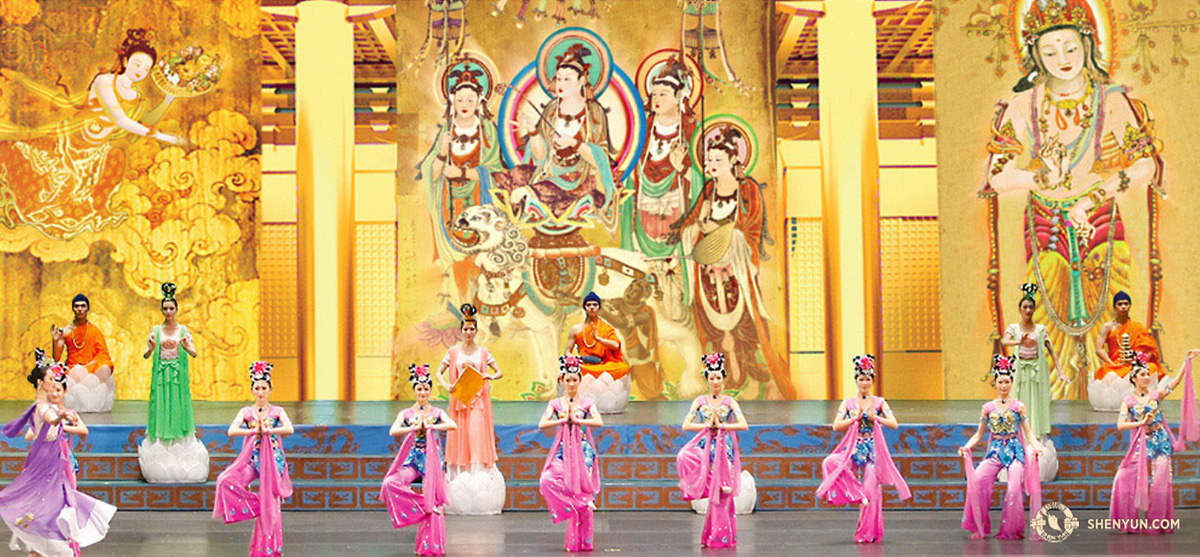 What Religion Is Shen Yun?
Shen Yun is a performing arts company, not a religion. Shen Yun performances can be deeply spiritual, drawing upon China's Buddhist, Taoist, and various cultural traditions, including contemporary stories about people who practice Falun Dafa, and their courage in the face of persecution in China today.
Shen Yun performs classical Chinese dance, ethnic and folk dance styles, and story-based dances, with orchestral accompaniment, solo performers, and animated backdrops. Shen Yun's mission is to revive authentic, traditional culture. As such, the stories presented in a Shen Yun performance are drawn from China's five thousand years of culture and often include spiritually uplifting messages.
Shen Yun artists are also spiritual seekers on a shared journey. They practice Falun Dafa (also called Falun Gong), which is a mind-body practice guided by the principles of truth, compassion, and forbearance. They meditate together, study teachings together, and believe that cultivating the heart is the way to create art that is truly sublime.
Audience members often cite in their reviews the spiritual character of the performance, and of traditional Chinese culture in general, as being particularly refreshing. A great example of this would be a Shen Yun dance that features an adventure from Journey to the West, a classic novel about a Buddhist monk on a quest to obtain sacred scriptures. Another might be a dance drama depicting the famous poet Li Bai miraculously encountering heavenly fairies deep in the mountains.
Some people might assume that anything spiritual must be also religious in nature. But applying this line of thinking to traditional Chinese culture or art is not so fitting, and that's because China's culture is inseparable from its spiritual heritage. There is a whole pantheon of divine beings, spiritual cultivators, and heavenly themes that show up throughout Chinese history and mythology, and they have shaped the substance of this culture over thousands of years.

John Perry
Master of Ceremonies